Back in school, one of the things we looked forward to was joining competitions and collecting participation certificates, trophies, or even prize money!
But unfortunately, schoolkids nowadays might not have been able to join many competitions yet, since y'know, they had to adapt to online learning. But fret not, the chance is here because Minggu Sains Negara (MSN) is back again, with even more programs in place and tons of prizes to be won through their various competitions!
Similar to last year, Minggu Sains Negara 2022 will be fully virtual. And despite its name, this year's event actually lasts 7 months from April to October 2022. So, here's what students and teachers can look forward to in the event, and how they can bring home some of these lucrative cash prizes…
Virtual exhibitions by STEM organizations, like Pusat Sains Negara & Malaysian Space Agency.
Have you ever wanted to be an astronaut? Or perhaps you have an interest in robotics and programming? Well, in this year's Minggu Sains Negara, you can learn from some of Malaysia's leading STEM organizations who will be hosting exhibitions on topics ranging from nanotechnology to nuclear energy, and more!
Like we mentioned earlier, this year's event actually lasts 7 months… and each month will focus on a specific theme that will be reflected through all the month's programs:
April – Planetary Health
May – Chemistry and Biotechnology
June – Nuclear for Peaceful Use
July – Social Innovation
August – Engineering
September – Nanotechnology
October – Space
The exhibitions will include a variety of activities; from workshops and forums to live e-gaming sessions which you can participate in. But do take note that most of these activities are happening live, so you'll have to check out the month's activities for yourself and set a reminder!
But if you do end up missing the live sessions, worry not as all of the activities are recorded.  So, you will still be able to watch all of the sessions on their website, or even on YouTube. Though, you'd probably be missing out on some of the mini in-session competitions that only happen live.
However, you won't necessarily be walking away empty handed even if you miss the live competitions, because you can still participate in…
Virtual competitions with prize money and certificates up for grabs.
Probably one of the most interesting parts about Minggu Sains Negara is that they'll be having all kinds of STEM-themed competitions where you stand a chance to win cash prizes, or at the very least walk away with a participation certificate. Some of these contests are even preliminary entries to other national and international-based competitions like the Kibo Robot Programming Challenge from Japan!
The competitions are primarily open to students, but there are certain competitions that are open to the public as well; ranging from skills like developing websites and crime scene investigations, to making TikToks and short-films. Click on the posters below to see some of the interesting contests (and prizes!) that you can win according to your category:
All School Students (Primary & Secondary)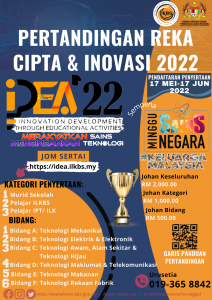 Secondary School Students
Pre-U and Higher-Learning Students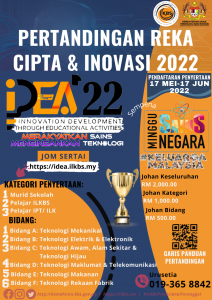 Open to All (Students & Public)
They also frequently update their website with new competitions throughout Minggu Sains Negara, so be sure to check in once in a while so you don't miss out. If you are looking to participate, all you'll have to do is…
Join the fun now by registering on MSN's website!
Here's the best part about the event: It's completely FREE and open to all members of the public. So, even if you're not a student, you are still welcome to check out all the different exhibitions and take part in some of the competitions, since the entire event can benefit everyone regardless of age. Plus, there are even mystery gifts for individuals, schools, and states with the highest participations!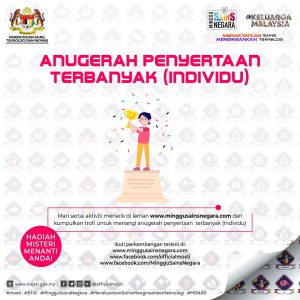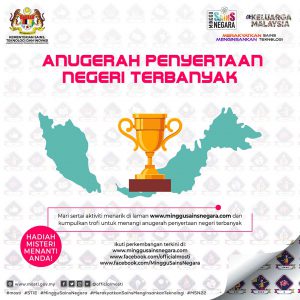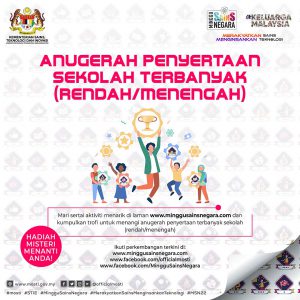 So don't procrastinate and ajak all your friends, teachers, kids, and neighbors to register here! For more information on Minggu Sains Negara and the activities which will be held throughout the event, you can check out their website at https://minggusainsnegara.com/.