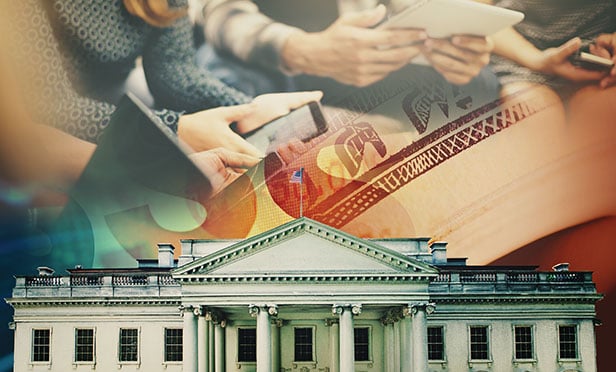 Employers have long relied on brokers to help them find suitable benefits they can offer employees. As such, a strong employer-broker relationship is often the difference maker in coming up with a benefits package employees will actually use. But now, data from a recently released survey shows that employers are leaning on their brokers even more.
As employers focus even more attention on recruiting and retention, they have less time and fewer resources to put into benefits research. On top of that, voluntary benefits are the big thing right now. Too few employers know how to incorporate voluntary benefits while containing costs at the same time. More than ever before, they are leaning on their brokers to save them money without devaluing their benefits packages.
Brokers Are Evolving
According to the survey, which just happens to be the seventh annual study from Optavise, 81% of the surveyed brokers are actively adding new and innovative services in response to certain market forces. Some of the commonly cited market forces include:
Rising healthcare costs (81%)
Broker competition (50%)
Demands for increased transparency (48%).
The survey clearly shows that brokers are evolving. They are offering new services, digging around for better products, and leveraging technology wherever they can. It turns out they have little choice. Meeting employer needs demands it.
Employers Clearly Need Help
The same survey shows that 83% of brokers report employers relying on them to contain healthcare costs. That is a heavy load to bear. About the only thing brokers can do is shop around for healthcare plans capable of meeting an employer's needs while staying within budget. Brokers cannot magically control how much providers charge for their services.
It gets better. Some 60% of the surveyed brokers report that their clients are expecting them to identify new products and programs capable of meeting the needs of the modern workforce. And as those needs change, brokers are expected to adapt.
Making the Case For Full-Service Brokers
So, what does all this mean? BenefitMall.com, a general agency with thousands of brokers under its umbrella, says it all points to the need for full-service brokers. BenefitMall has been encouraging its brokers to adopt a full-service model for more than a year. The full-service model goes far beyond putting together packages and facilitating annual open enrollment.
A full-service broker is constantly looking for new products and services. They are always looking for ways to leverage technology to improve everything from open enrollment to the quote process. A full-service broker aims to be the only professional and employer needs to work with for all things benefits related.
We should note that technology plays a significant role here. Thanks to the digital transformation, benefits brokers can do a lot more for their clients than ever before. They can look at products from hundreds of carriers rather than focusing on a dozen or fewer. They can communicate with clients electronically, give employees direct access to their benefits, and more.
It is about Happy Clients
It is clear that employers are leaning on their benefits brokers more heavily than they have in the past. That bodes well for brokers adopting the full-service model. Pulling it off means happier clients, and happy clients make the broker-employer relationship that much stronger.
As for whether brokers can really contain healthcare costs, that remains to be seen. Price increases are the norm year after year. It can be a challenge to keep costs in line with employer budgets. Let us hope brokers are up to the task.